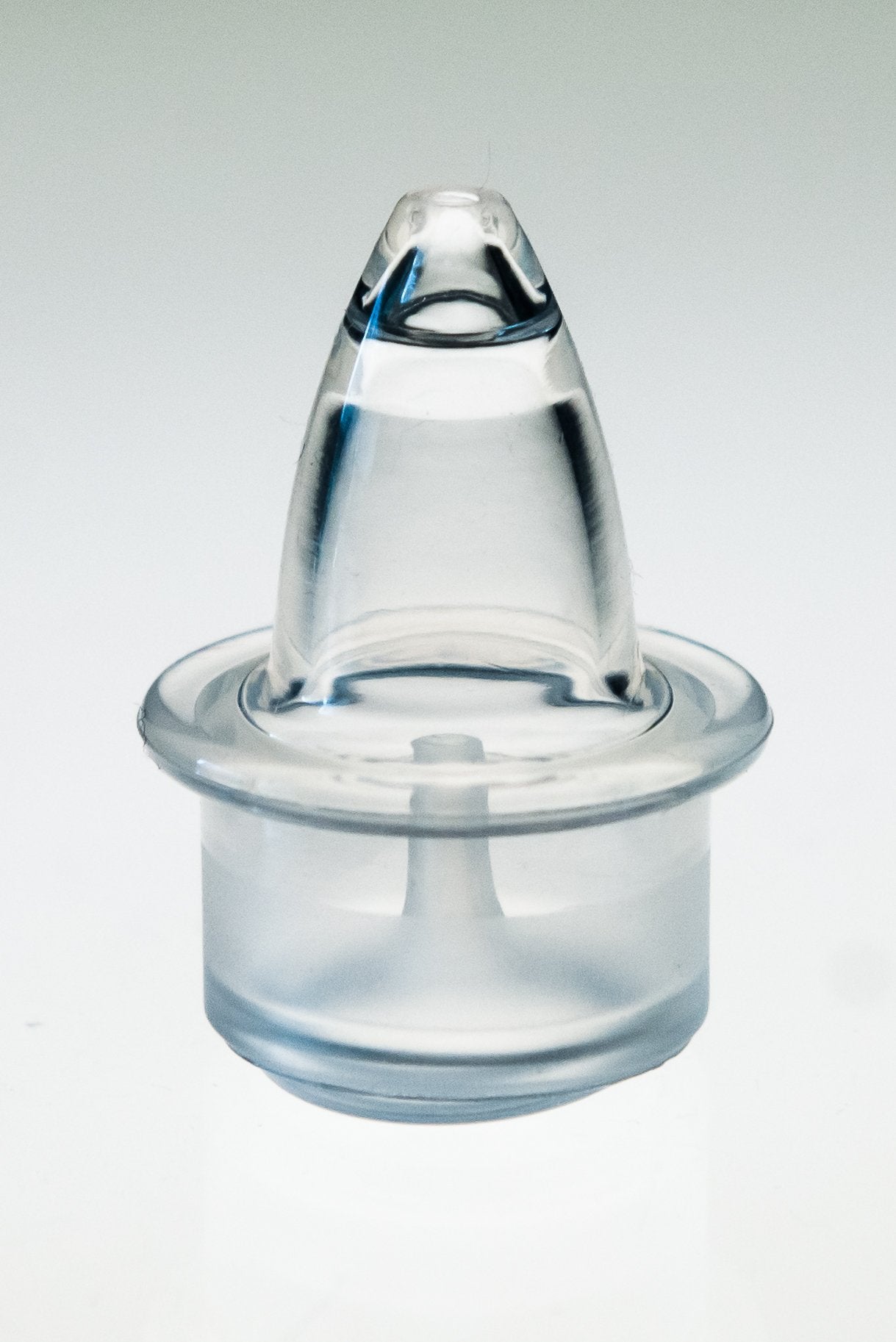 The round silicone tip is soft, non-invasive and forms a seal comfortably on the baby's nostrils, no matter what size. It is made of medical-grade silicone which is antibacterial, BPA-free and Phthalate-free.
It also has a built-in safety cover to retain mucus and stops it from reaching your mouth, which means no need for a constant filter replacement or expensive parts. Just wash everything in soapy water or on the top rack of a dishwasher and it is ready to use. This filter-free design is loved by many parents because it is convenient and saves time and money.  
If you have more than one child, you can get extra tips to swap and dedicate one tip per child to avoid cross-contamination. Worry-free!